Who Makes the Best MtG Proxy Cards?
Simply put, ProxyKing.biz makes the best MtG proxy cards.
At ProxyKing.biz, making high quality proxy cards at an affordable price is our number one goal. We spend a lot of time making proxies, and we are the top-rated proxy maker in the business.
Our staff is made up of MtG fanatics. Playing magic is part of our lifestyle. So we know how important it is to get the proxies right. When we sell proxies, we want you to get the best possible representation of the real card.
The point is, if you are on a search for the best Magic the Gathering proxies, you have come to the right place.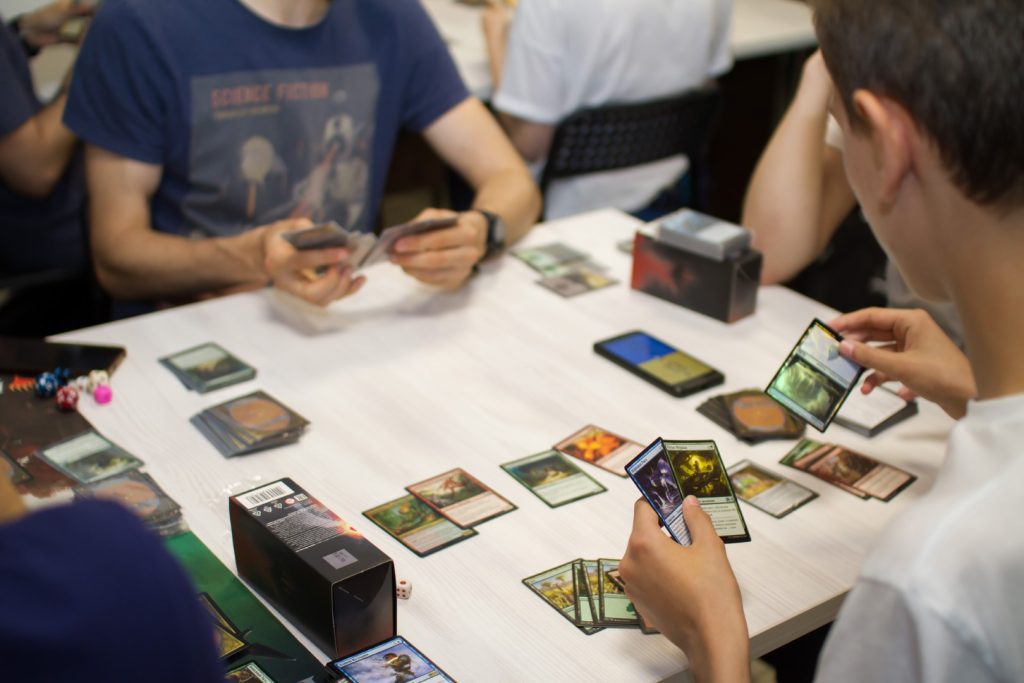 In its simplest form, a proxy card is either a homemade copy or a stand-in for an official MtG card or another token. They are often referred to as playtest cards.
When playing Magic the Gathering, some people may write down the name and the abilities on a piece of paper and cover a reverse card with a sleeve. Some people may go a bit further and write the name of the card on the back of a bulk card such as basic lands; others may print out the card they need.
The latter is an essential component of MtG.
At ProxyKing.biz we print our custom MtG proxies using high quality card stock and high resolution industrial printers. Our proxies are meant to mimic original Magic cards. In other words, we try to make our proxy cards with the same print quality, weight, and dimensions as a typical magic card.
We use official art for our printed proxies to fit in with your existing deck. We wrote a whole post addressing the question: What are MtG Proxy Cards.
What Makes our Proxy Cards the Best?
Attention to detail
Material Quality
Print Resolution
Proxy Options
Customer Service
Shipping Times
Let's cover these in a bit more detail.
Attention to Detail
We focus on getting all the details right when we make magic cards, from the mana symbols to the holo stamp. It's extremely rare that we make an error or typo in a card. But if you find one in any of our magic cards, please let us know, and we will make sure we get it fixed.
Material Quality
Wizards of the Coast uses a proprietary cardstock for their trading card game. We continually evaluate our process and work hand in hand with our cardstock suppliers to ensure that our product is as close as possible to the original card.
We also use high-quality inks to get the best possible color spectrum. Our printers use 10 ink colors so we can hit 98.2% of Pantone colors. This is among the best in the world.
Print Resolution
Our printers use german technology. As a result, we can print in 1440p resolution to create the most realistic proxies in the business.
Our printers can make photo-realistic images that even Wizards of the coast would be jealous of.
Proxy Card Options
We currently offer around 1,000 of the top rated and most highly desired magic cards. Our list is constantly growing too.
Additionally, we are constantly focused on R&D and new product development, so our shop is always stocked with the latest and greatest collection of MtG cards.
Customer Service
Various other proxy sites have popped up in recent times after seeing our success. One way that we set ourselves apart is through our fantastic customer service.
Our customer service reps are very responsive, and we try to address any questions or issues as soon as possible. So leave us a message with any questions, and we'll get back to you ASAP.
Many of our competitors are either based in China or simply have horrible customer service. When you buy from us, you support an American business with American values of quality and support. It's something to think about if you are considering buying mtg proxies.
Shipping Times
We also have the best turnaround in the industry. We process and ship 90% of orders within one business day.
We are based in Texas, so shipping within the domestic United States is generally quick. Under a week. And if you need them faster, we are happy to quote you a price on various expedited shipping options.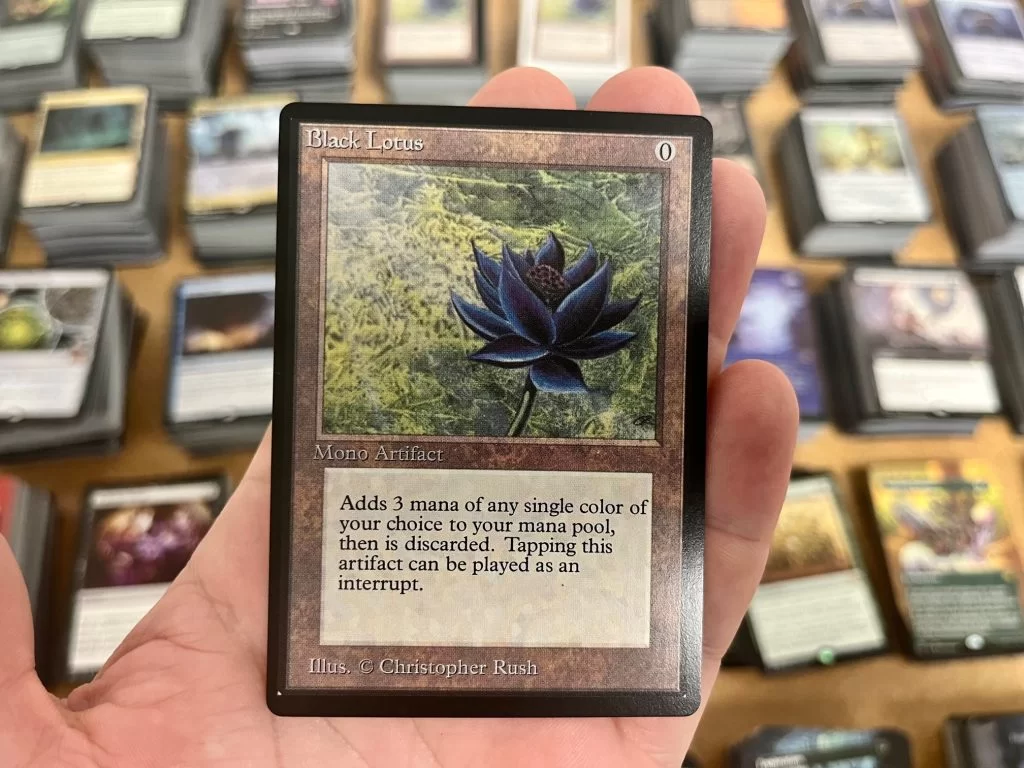 Does Wizards of the Coast allow MTG proxies?
Wizards of the Coast has said that proxy cards are not allowed in competitive play such as sanctioned tournaments. That said, most folks are perfectly fine with proxy cards for kitchen table magic or personal use.
Check with your friends if you have any concerns, but most people won't mind. Learn more about the history of Magic the Gathering.
What is the Purpose of Magic Proxies?
We've discussed this our blog post explaining what proxies are. The bottom line is that there are many legitimate reasons to buy and use proxy cards.
They are great for slotting into a deck in place of real cards that you own. For example, say you have some dual lands. OG dual lands are worth hundreds or even thousands of dollars. Using a proxy card will ensure the real thing doesn't get accidentally damaged.
Another valid reason folks would use proxies in place of original mtg cards is for playtesting.
Playtest cards are a great way to experiment with new strategies and combos in a deck without dropping tons of money.
Finally, proxies are just plain fun. You can easily and cheaply increase the power of a player's deck with a few custom cards. Not to mention you'll save a lot of money buying them in our shop. Boost your game deck for a great price.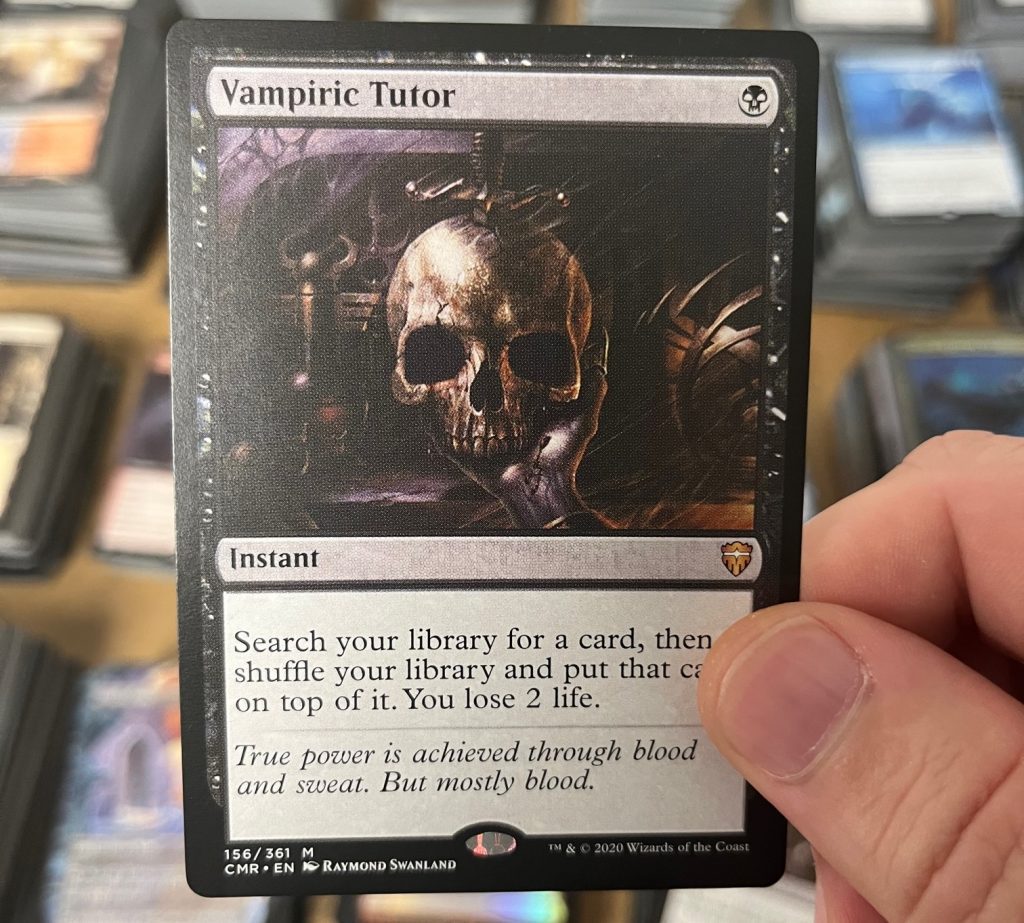 Get your Hands on High Quality Printed Proxies
Whether you are just getting started playing mtg or you've been playing for decades, mtg proxies are a great option to build out your decks and collection. So whether you want a Black Lotus, Jace, the Mind Sculptor, or the latest sets, we have you covered.
If you are looking for custom mtg proxy cards, we recommend checking out our Etsy partner shop. We use cool, unique art to make mtg cards in a slightly different format to what you are used to.
For example, we use art and custom card images to make proxies that don't look like normal magic cards. They are great if you want a bunch of incredible Magic the Gathering proxies to play with and don't care about them looking realistic. Check out our Etsy site if you are interested.