Quality Pokemon Proxy Cards at an Affordable Price
Our Pokemon proxy cards use the latest printing technology, so they fit in perfectly with your existing collections. These Pokemon cards are printed and cut to the exact dimensions of a normal Pokemon card. We are constantly adding new cards, so check back often for the latest.
Showing 1–12 of 49 results
ProxyKing Pokemon Proxies
Pokemon, originating from Japan as "Pocket Monsters," is a multimedia franchise centered around fictional creatures that humans, known as Pokemon Trainers, catch and train to battle each other for sport. The Pokemon Trading Card Game (TCG) is an extension of this universe, allowing players to collect, trade, and battle using cards that represent various Pokemon, moves, and other elements, providing a strategic and competitive tabletop experience that mirrors the encounters found in Pokemon video games and shows.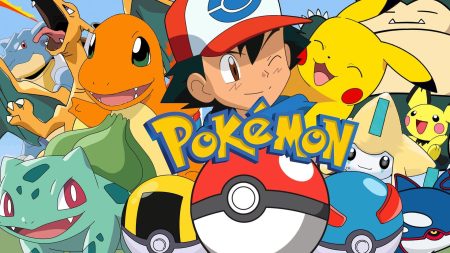 MTG Frequently Asked Question
More About Our Pokemon Cards
Dive into the world of Pokemon with our premium-quality Pokemon proxy cards. These cards, printed with precision, mirror the awe and essence of real cards, making them perfect for players looking to test out their dream decks without the hefty price tag. Using the latest print proxies technology, our cards behold images so crisp and detailed that they capture your imagination in every slide. With the PowerPoint method, you can easily choose and place proxy images on a page, ready to be printed with just a simple click. Whether you're a seasoned player or just embarking on this magical path, our proxies offer a limitless realm for your Pokemon card endeavors.
Worried about the complex process? Fear not! Every step of the way is streamlined for your convenience. Simply click to choose the proxy image you desire, run it through our printer, and receive a card that's a near-perfect reflection of the real deal. And if you're looking to sell or share, sites like Etsy offer a platform for your printed proxies. These cards are not counterfeit or direct copies of the real cards but rather a testament to the art of capturing the essence of Pokemon, making them ideal for playtesting and content creation.
What sets our Pokemon proxy cards apart? Their quality, ease of use, and affordability. While some might see issues with proxies, we see an opportunity to forge a bridge for all fans. We've cut no corners to ensure you get the best results. If you ever find any issue or have feedback to share, simply reply to us, and we're always ready to help. So, don't let your dreams be just dreams. Embark on a journey, add to your collection, and let your imagination run wild with our proxy cards. The world of Pokemon awaits, and the results are sure to leave you in awe.