Many collectors hope that part or all of their collection will one day be worth something. Trading card games can be some of the most collectible investments. Of course, not all trading cards will grow in value. Many of them will be dime a dozen, and are really not worth anything, nor will they ever really be. However, there are some cards that can fetch a high price if the conditions are right. If they're rare, in good condition and highly sought-after, collectors may be willing to spend a pretty penny.
Some of the highest prices achieved by collectible cards have reached the hundreds of thousands. These cards are few and far between, but there are cards more likely to sell for thousands or tens of thousands of dollars. High prices are usually achieved for cards from best-selling games with huge fanbases, such as Pokemon and Magic the Gathering.
Here are some of the most expensive cards that have been sold.
Mint Gem Pikachu Illustrator Purchased by Logan Paul for $5.275 Million
Logan Paul recently, and famously, bought a mint gem perfect 10 graded Pikachu Illustrator card for a world record $5,275,000. This makes it the most expensive card ever sold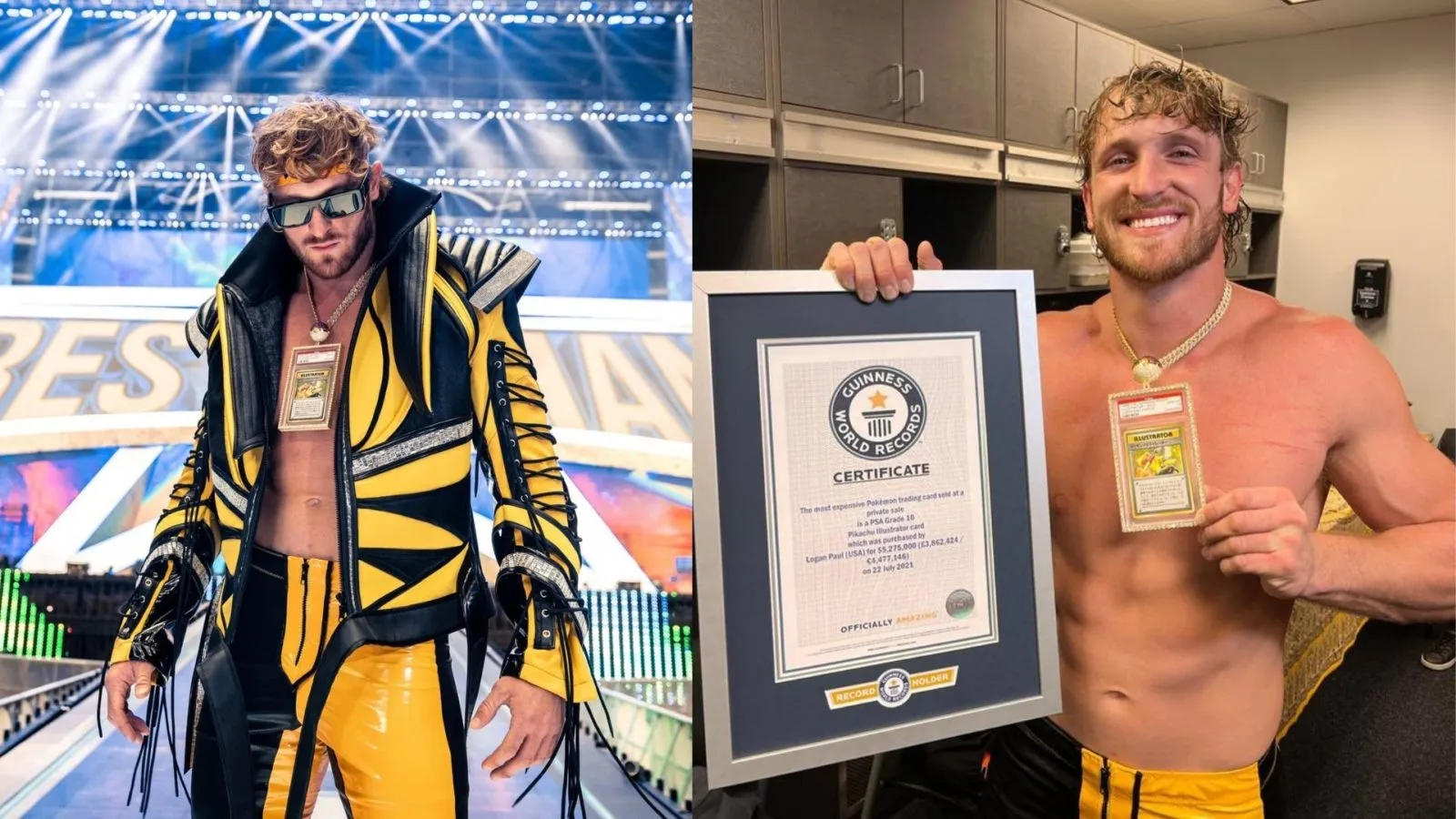 The previous world record for the most expensive Pokemon ever sold was a Pikachu Illustrator card, which sold for $900,000 in February 2022. 
The Pikachu Illustrator card originally came from a reader competition that was run in a Japanese magazine from 1997 to 1998. 39 copies of the card were made to give to competition winners, with a further two rediscovered and sold at auction in 2020. Only 23 copies have been graded by PSA, so it's unclear how many of them are really out there.
Before this record-breaking sale, a copy sold for $195,000 in 2019, followed by another that sold for $375,000 in 2021. Another very collectible card from Pokemon is the No 1 Trainer card, and the earliest and rarest cards are likely to sell for six-figure sums.
Black Lotus (Magic the Gathering) Sold for Over $500,000

Magic the Gathering is one of the most popular trading card games. The game was first released in 1993 and has grown in popularity over the last 30 years. As of 2018, there were 35 million players.
Several high-value cards from Magic the Gathering have sold over the years. The most expensive to have been sold to date is an Alpha Black Lotus that sold on eBay in 2021. The final price it reached was an impressive $511,100. The rare card was in mint condition and autographed by the original artist and designer of the card, Christopher Rush on the protective case. The card grader PSA gave the card a 10 Gem Mint rating, which is a perfect score.
The autograph for this card may have raised its value, but non-autographed versions are also extremely valuable. Even a Black Lotus in HP condition would go for tens of thousands of dollars.
Other Magic the Gathering cards can sell for a good amount too. For example, the Time Walk card can usually sell for around $4,000.
The sky high price is out of reach of all but the 1% of the 1%. Luckily, you can get a high quality proxy of a Beta Black Lotus here.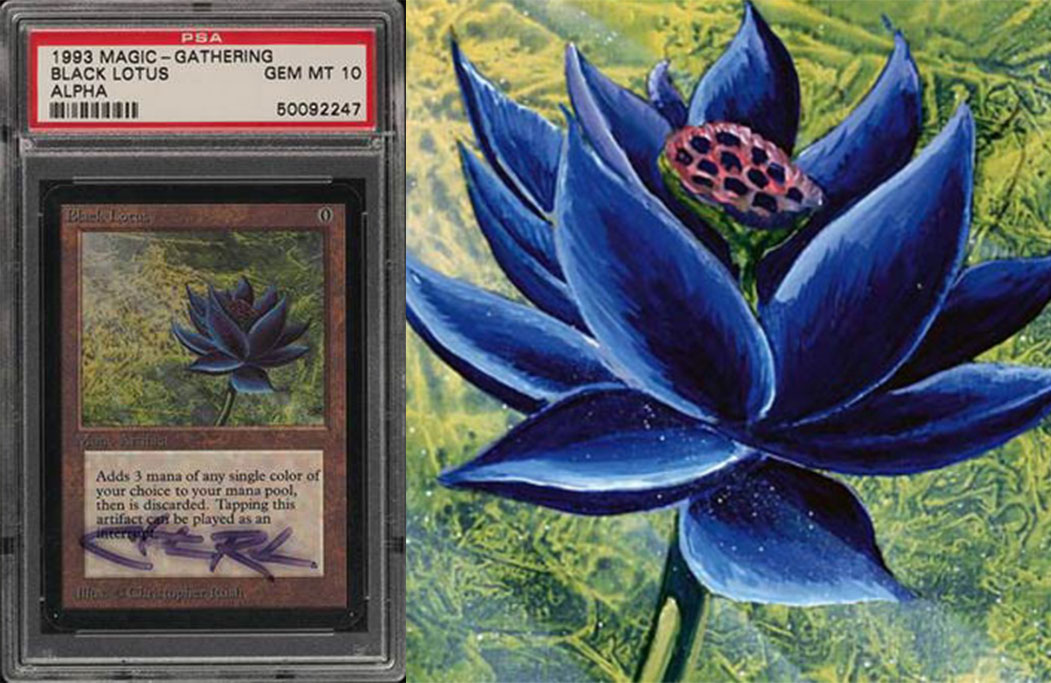 1st Edition Charizard (Pokemon) Sold for $420,000
Pokemon is another popular card game with a variety of cards that are highly collectible. The game was first published in 1996. Many billions of Pokemon cards have been sold worldwide, with different types of cards and different types of Pokemon up for grabs. Naturally, the popularity of the game and the cards as a collectible item has meant that some Pokemon cards have sold for extremely high prices.
One of these cards is a Shadowless Charizard card that sold for $420,000 in March 2022. The card, from 1999, is the third-highest price that any Pokemon has sold for and the most expensive Charizard card ever. The price was driven up by the 10 Gem Mint grade from PSA as well as the fact that it was a very clean copy. There are only around 120 PSA 10 cards in existence, so any of them hold great value. Most of these are held by private collectors too and are unlikely to be sold, which means those that do make it on the market are likely to sell for more. Before this card was sold, the most expensive Charizard to sell went for $399,000. If you need quality Pokemon Proxies, check out our friends at PokemonProxy.co.
Other collectible cards can sell for respectable amounts, although few of them get into the hundreds of thousands or even tens of thousands. Cards from a number of other games have sold fairly well, including Yu-Gi-Oh cards. However, the most valuable cards don't come onto the market that often. It's possible more expensive sales will be made, especially with several records having been broken in the last few years.